January 2, 2014
I gave baking lessons to Joy and Steve's children, Bambi and Summer today. They enjoyed the batter so much, they kept swiping to have a taste.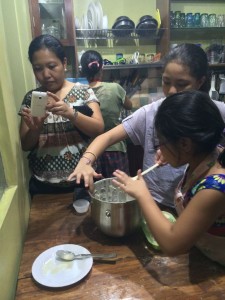 I hope they come by again, it was fun teaching them.
Reggie and I had dinner in Makati afterwards. On the way home, I had to take pictures of the lights on Ayala Avenue. Having a mount for my iPhone on the dash helped take the pictures. I will have to adjust the mount though, I had to crop Reggie's picture to hide the mount arm.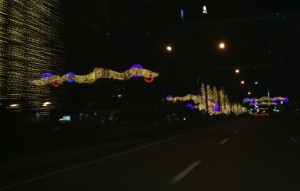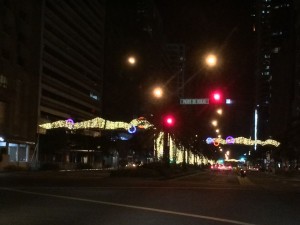 Lots visually of interesting things happen on the road. I am seriously considering a dashboard camera to make life easier.
---
---